*SEE FEATURED COMMENT FOR WINNERS
Well...if you can get into your Stardoll account... you can now purchase the HB Cat Eye Sunglasses for $14sd ($13sd with discount). These go nicely with the Fendi Sweater that was released earlier.
So what do you think? Will you be buying it or are you too incensed over these recent technical issues to even contemplate it.
By Andy Wolfe
Thanks Lula!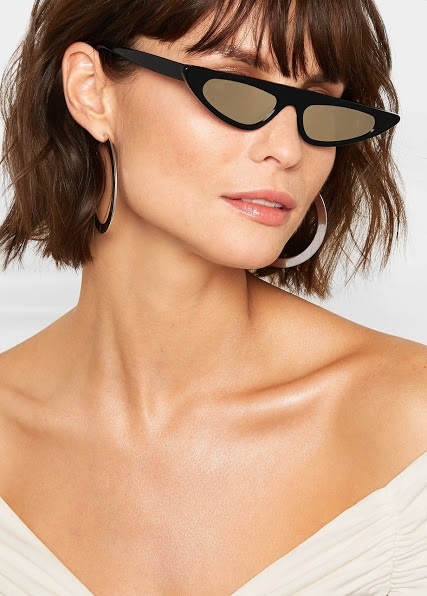 *Depending on how many entries we get and the effort.. I may make this into a comp to win $50sd*
Post a selfie of your doll wearing these or any other kind of cat eye sunglasses in comments.
You can use a photo editing program for this task or just take the photo in your suite or use the windows paint application like I did. Just be sure to be put a border around your pic.
Example:
WIN THESE SUNGLASSES FOR FREE!
~Don't forget your Stardoll name
~Open for 24 hours
(I will post a closed sign in comments when it's closed)
*Feel free to search the blog for past selfie comps and inspiration.