Hope you all had a killer good time! Before I announce the winner, I want to say that there was an amazing turnout and so many of you participated! All of your outfits were bone chilling and simply stunning!
So, the winner of 50* Stardollars worth of wishlist gifts AND the title of Zombie Prom Queen is...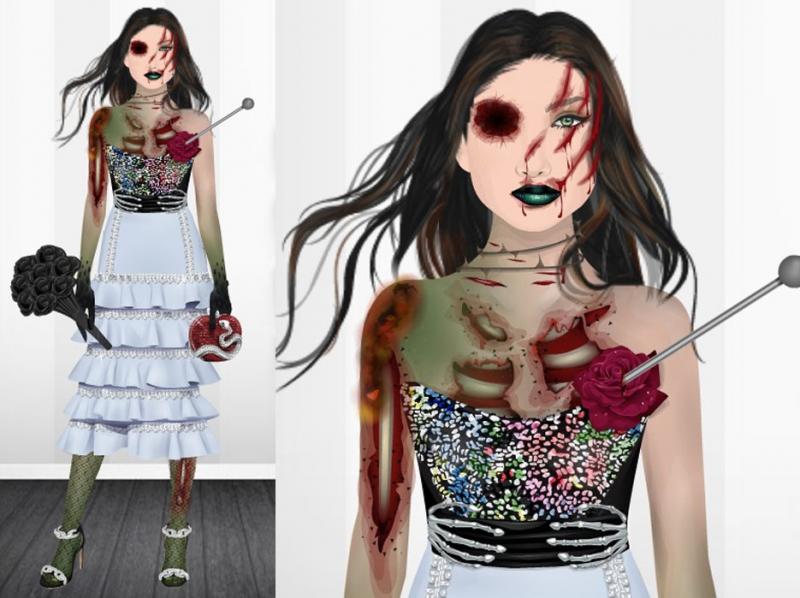 Please claim your prize of 25sd wish list items in my guestbook (oayes) AND 25sd wish list items in bookay's guestbook! You have a week to claim your prize!