F
AILURE TO CLAIM YOUR PRIZE ON TIME MEANS YOU CANNOT GET IT, PERIOD.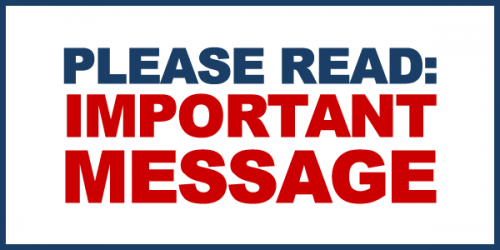 STANDARD TIME IS 48 HOURS FROM ANNOUNCEMENT. SOMETIMES, WE WILL ALLOW A WEEK OR MORE, AND WILL STATE AS MUCH IN THE WINNERS ANNOUNCEMENT
BUT IF YOU FAIL TO MEET THE DEADLINE, THE PRIZE IS FORFEIT.


THIS GOES DOUBLE FOR SPECIFIC ITEMS LIKE LE AND HOBTUYS AS IT IS LITERALLY IMPOSSIBLE FOR US TO BUY THEM FOR YOU ONCE THEY HAVE LEFT THE PLAZA.
__________________
Yes, we get that you are busy - but so are we.
It takes
mere seconds
to
check your disqus notifications.
It takes a few more seconds to
check the most recent posts with 'winner' in the title.
These are the two ways we announce our winners. You should already know what comps you entered, so it shouldn't be hard to figure out which ones you may have won.
It takes even less time to reply or leave a comment to claim your prize.
This is how we confirm you actually participate on the blog, and how we check which items you want if it's wishlist items.
If the comp is for a specific item, then it should
already be on your wishlist
when you enter, and you should already have told us your username, so you should only need to say 'thank you' if you win which takes no time at all. Otherwise, you'll need to log into sd and add the item to your wishlist before commenting.
If it is for a stardollar amount,
you must have items on your wishlist that are giftable,
ie no makeup, no items that require rooms like the Loft, or SS/Royalty items for non-ss members. If you request something that does not show up on the wishlist but can be gifted - like interior items or hidden catalog items
- you must 1) include a picture in your comments and 2) add the writer/sponsor as a friend.
If you have not already done that, or don't want to take the time to do it, then you must
pick a different item.
The ONLY exceptions are regular members who stated a genuine reason prior to the winners announcement, for not being online. It is likely we may have to substitute the prize however.
Begging and pleading, or making excuses weeks after the winner announcement, means nothing. A deadline is a deadline. There are plenty of other active and deserving members who can benefit from the prize in your place.