This summer's tribute is ending with the 1st Tribute store Anna Sui leaving plaza...
Some of our members styled it impressively
Vogue_veronica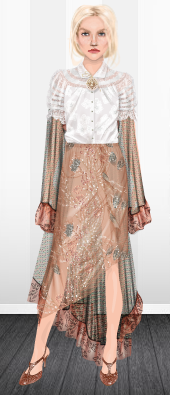 Marta-43
They were both gifted a wislist item from Anna Sui.
Enjoy!
How did you liked Anna Sui? What are your must haves?
I have a feeling that most of these Sui items will be avaible in bazaar for less than original price...
Tell us in the comments what you think!
Now for Subcouture...
I guess most of you will wait until spoilers are out (possibly only on Friday not before 14:00 CET) before topping up(if you top up at all...).
Are you excited?