This is just a tester post, but if you all like it, I might do it next month too! Feel free to make suggestions on how to change it as well. I'm debating whether or not it's necessary to include and image of the store and./or styling below each thing or not. I did this time, but opinions would be super helpful :)
I've featured links to other, related blog posts as well as members who wore releases or participated in posts. The titles also link back to the original posts on the blog, and usernames link back to the mentioned dolls.

_____________________________________
First came Kitsch, then the Campaign, neither of which were particularly exciting. There's nothing wrong with a few free Easter eggs and bunnies, but I'm not too sure what the fox had to do with anything. Most people were also disappointed by the interior items, and the fact the interior itself was a freebie from Achievements as well as already in the plaza, and not a new or very Easter-y item at all.
Possibly one of the biggest and most exiting things to happen was the release of Limited Edition.
Lula.Osorio
a went a little crazier on the spending than most!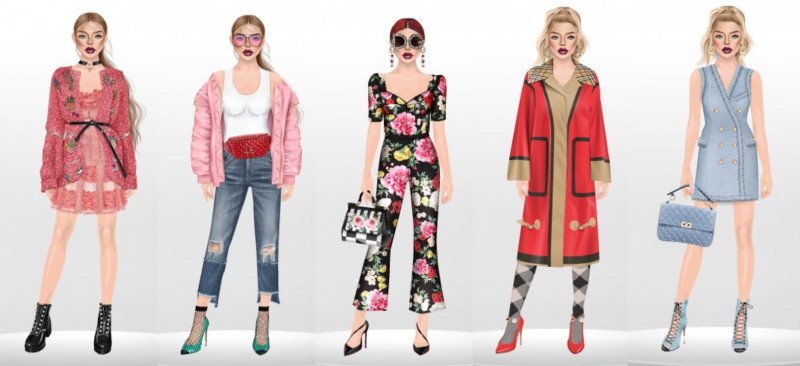 Yes, we had a new It Girls release! The complete lack of Starcoin items disappointed many of us, but that didn't stop us from buying and styling it.
Two new floors of Golden Sands made their release, including two very popular interiors!
Most people were underwhelmed with this release, though the prices were fine.
This collection was very hit-and-miss, with many of us unhappy with the repeated them and items, along with several Subcouture limited items being re-released, while others rejoiced over the additions of several much-wanted items. There was even an item that was still in Nelly!
Oh well, at least
RIOT
rocks at wearing monochrome:
Jet Set had not one, but two releases! The first being clothing, the second being decor. The clothing was largely loved, with many picking the various pants as must-buy pieces.
I reviewed and styled the fashion release
HERE
.
The interior release, on the other hand, had a rather mixed reception, and nobody lept to buy or style any of these new pieces.
The majority of us aren't big on interior decorating, and most that are were less than impressed with yet another patio interior.
Original Future proved a bit more popular, with many liking that it was inspired by Fenty x Puma. The rest of us were somewhat less impressed, as most items look a lot like stuff we've already had.
This collection had a bit of a mixed reception, with most of us being happy about theme, and less so about the items themselves.
Runway was not particularly well received this round, with many unimpressed by the selection of items. Personally, I'm more upset they STILL haven't made the previous collections sellable! Which is silly, seeing as they're more sold out than many LE releases ever get.
But in the meantime, at least
missladyanjah
rocks this sweater. (Which for some truly unknown reason, kept on killing my flashplayer!)
As always, Hot Buys were spread across the month. They had a rather mixed reception on the announcement posts, and we only got less enthused when the items were released, with many being put off by the odd colours and weird graphics.


OTHER:
Stardoll introduced weekly, 48-hour competitions, which will be taking place every weekend. It's unknown how many of these there will be, or for how long.
They're also riddled with typos like "2st" which is rather unfortunate.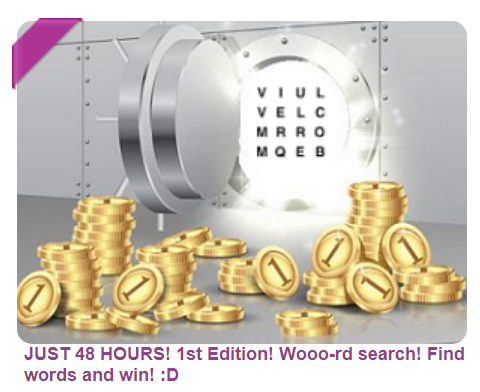 Initially, nobody was quite sure why there was a sale at all - though it eventually came out that it was ss-only, and would only last a few days.
It's rare that we get a plaza-wide sale these days, especially one as big as 40% off! Personally, I'm happy with this being SS-only if it means it happens more often. SS members don't get an awful lot more conscidering how much gets paid, and sometimes, I have to say, being Royalty seems downright useless.

It would have been nice to stagger the discounts based off of memberships - say, 50% for Royalties, 30% for SS and give Non-ss 10% off or so. But I somewhat doubt that's going to happen any time soon!
Got a wishlist? There's a post on the blog you can post it, or search through what's already their to sell off some old goods to those that want it!
What was YOUR favorite April Event?